Hi guys, we're a few days into a new decade – 2020! As we bid farewell to 2019, we wanted to share some GDC (Global Digital Content) highlights from this year. Join us on a trip down memory lane and see how far we've come as we prepare for 2020 – which will definitely be even more exciting!
#1. RBG to GDC Token Swap: This year, we decided to expand the role of RankingballGold (RBG) by providing an automated token swap into Global Digital Content token (GDC). All existing RBG users received an automatic 1RBG: 2GDC token swap. This means that there will no longer be RBG, and instead only the rebranded GDC. This is significant because GDC token will offer a wide range of use-case across all sectors including entertainment, finance, games, media, and more! Importantly, GDC can be used in Rankingball Gaming and ArenaCast Streaming which opens up a new world of activities to engage in.

#2. KEEN Wallet Partnership: We teamed up with KEEN Wallet which is a digital asset marketplace where users can purchase mobile top-ups, digital gift cards, game money cards and more. Now all GDC holders can easily purchase their choice of gift via KEEN Wallet – whether it's Amazon gift card, Steam gift card and so forth. You can get good deals so make sure you check out what goods are out there for you.
#3. Coinbene Exchange: We understand that having liquidity is important for all crypto holders. With this being said, we listed our GDC token on Coinbene to ensure that holders would have a platform to trade their GDC. Mind you, this is only the beginning – GDC token is expected to be listed on more than a handful of exchanges by 1Q of 2020 so stay tuned!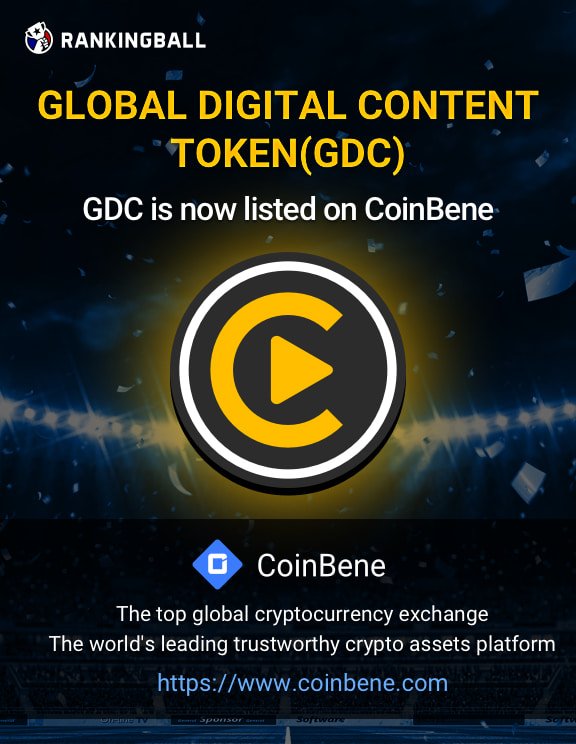 #4. Growth: We saw a significant increase in the number of new users and game contest participation which means nothing but good news for all of us!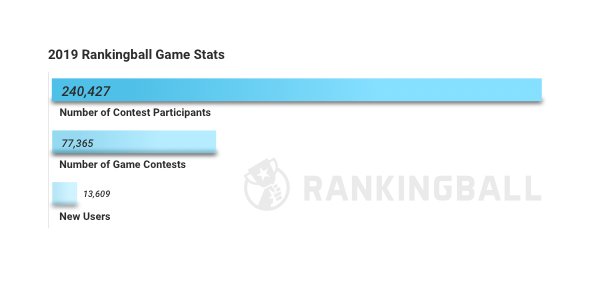 Rankingball.com signed up 13,609 new users, held 77,365 game contests, and more than 240,427 users participated in the game contests.
This is huge because Rankingball is one of the most active use-case channels for GDC holders and this increase in activity reflects GDC use-case. We expect this number to boost even more once we reveal our 2020 roadmap.
#5. Highest winner: As mentioned earlier, Rankingball is one of the use-case channels for GDC holders. You can use GDC to play Rankingball games and even EARN more GDC if you do well. Here's a list of this year's highest ranking rewards.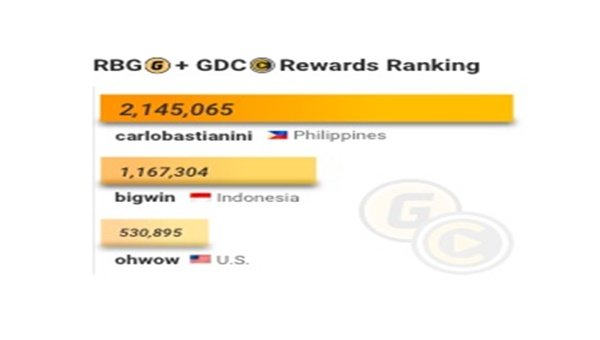 For RBG + GDC rewards ranking, Carlobastianini in Philippines ranked 1st, winning 2,145,065. Bigwin in Indonesia ranked 2nd, winning 1,167,304. Ohwow in the U.S. ranked 3rd, winning 530,895.
Now, make sure that you don't miss out next year. You can be a winner too! Let's get your name on this ranking table for next year.
WRAPPING UP… 2019 was an eventful year, but it is only the first step towards a long journey that we have prepared. We're thankful for you guys and we hope to continue on this path together. We have some exciting news coming ahead in 1Q of 2020 so stay tuned!
Also don't forget to check out our events!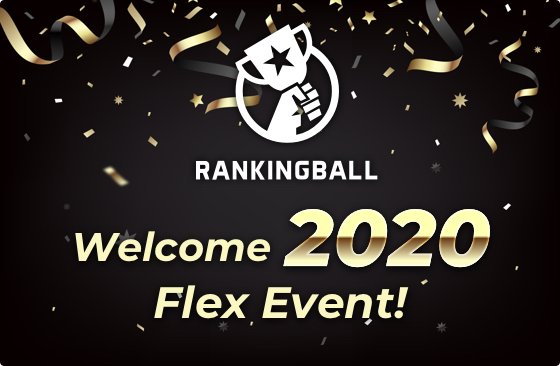 Rankingball has an ongoing hashtag event where you can win various prizes! to give away gift
HOW TO JOIN?
Download the game (Click the address below)
https://apps.apple.com/us/app/rankingball/id1354849604
https://play.google.com/store/apps/details…